Contributed by Peter Fairley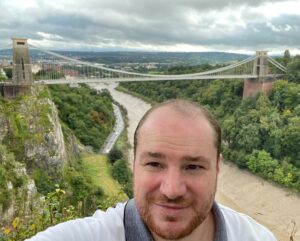 Recently, I was (pleasantly) surprised to be asked by the ECC Women's Network to write a short blog on the theme of "better relationships in the workplace between men and women".
It is a request I have not taken lightly.  After all, it is a topic that can be clumsily approached by a man (especially a white one) who can all too often be unaware of the privileged position they occupy.
Firstly, I can only start with my own personal experience: that working with women has always created a happier and more productive working environment for me and the teams I have worked in.  And not just happier and more productive, but also more creative too.
Can it be a coincidence that some of the biggest successes in Essex in adult social care and communities over the last 18 months have been inspired by and led by women – like the creation of the Essex Wellbeing Service; the rapid roll-out of care technology to vulnerable adults; the establishment of Essex Coronavirus Action Facebook Group; and the organisation of the social care vaccination programme?  All of these were due to the leadership of women like Rebecca Jarvis, Kirsty O'Callaghan and Emma Richardson to name but a few.
But that doesn't mean I do not see there is not a level playing field.  Women are less likely to be in the most senior positions in many organisations and sectors.  Pay differences remain, despite positive moves in recent years. Women are more likely than men to face micro-aggressions at work. And research shows men and women are treated differently, even if that is sometimes unconscious among men. For example, while men who speak directly are viewed as "strong", if a woman speaks in the same way, too often it can be viewed as being "difficult".  Women from black and ethnic minority backgrounds sadly too often face particularly difficult challenges.
Yet, if we collectively do not address this inequality of standards, we do all of ourselves an injustice. Not only do organisations (typically white male-dominated at the highest level) end up treating women unfairly and end up discouraging or even denying opportunities for advancement, but they also end up creating unhappier working environments that are less creative and less productive for all involved.  After all, how could any organisation truly prosper if it is not making the best use of the talents of 51% of the Essex population and 75% of the organisation's population?
So what can we do to improve relationships at work between men and women?
The most fundamental starting point must be mutual respect and trust.  That means promoting the building of genuinely diverse teams at every level that prize cross-gender working.  When people work together as equals, they naturally grow to trust and learn from each other.
We need to listen to the lived experience of each other, including by promoting mentoring and 'buddy' arrangements. Both men and women face challenges and difficulties in their own right in different ways (for example, Essex has some districts with the highest levels of male suicide in the country).  We need to listen to the experiences and feelings of each other to better understand each other. Let's stop assuming we know what the other thinks.
And we men need to get comfortable being uncomfortable. For example, how often does a man take time to consider how uncomfortable and intimidating it might be for a woman to be on her own in a meeting of 10-20 men?
We need to reflect what it is like to walk in somebody else's shoes.
None of these are magic answers.
The good news is we already see every day great examples of men and women working together in different roles, teams and capacities to deliver great outcomes for the people of Essex.
By committing to learning from and respecting each other; by building more diverse teams and establishing more mentoring arrangements across the organisation; and by creating mutual allyship programmes, we will better unlock the full potential of both men and women.
In doing so we will become a happier, more progressive and more productive workplace.