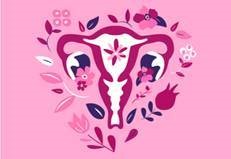 Contributed by Glenn Crickmore
As a 43-year-old male, it's not every day you get asked to write about your experiences of menopause and probably rightfully so. However, menopause is something that most if not all of us will come across at some point in our lives, whether that be through our work or personal life.
My experience of menopause comes through my work; not as a professional who understands or is qualified medically, but as a manager within Essex County Council Youth Service.
Menopause was not something I thought I would ever have to experience or a subject that I had ever given much thought to until I found myself in a team consisting mainly of women who were starting to experience it. Maybe it's because of our profession or that I worked in a female dominated team, but I was thrown into conversations that most males would not have been fortunate enough to experience. Some may say that the environment that we worked in led to all team members feeling that they could share what they experience and speak openly. To some this may be seen as oversharing, but to our team it is just the norm. Our roles as youth workers means we are used to having open conversations about all manner of subjects with that may seem shocking.
I want to give you my perspective about what I have learnt through the conversations I have been involved in.
There is no handbook on how you should manage women who are transitioning through menopause; every situation is different, and every woman has different experiences, thus making it not an exact science.  To be a successful manager I believe you need to foster an environment where people feel comfortable to discuss and be able to speak about how they are feeling and what they are experiencing, Fortunately, I have worked in teams where this has always been the case. You must be in a position where you want to know about what makes them tick, understand how to get the best from them for this to be a success.
For one of my team, managing her transition through the menopause was an extremely difficult time.  She suffered with very extreme mood swings and felt that she wasn't herself anymore.  She found it very difficult to manage relationships, both professional and personal, and felt like she had stopped being herself. In her words she said:
"Most of the time now I feel more balanced. I feel HRT saved me, my job & my relationships with numerous people including my family. There was a point in 2017-18 that I felt dead inside, which was slightly better than the feeling of poison bubbling up inside me. There was nothing I wanted; nothing that would have cheered me up. Napping became my new secret hobby. My tolerance of people was at an all time low. If I did have a day where I felt more like me, it was short lived and quite quickly the dead, poisonous bitch was back. I experienced anxiety for the first time in my life.  It took me a while to recognise that was what it was! I was suffering from memory issues, forgetting my words, sleep problems and weight gain. Peri-menopause was a nasty, nasty experience for me. Women need more knowledge, more support and to feel they can discuss their symptoms and worries without judgement."
We were able to have a very open dialogue about how she was feeling each day and I was able to be a sounding board for her. She would say that "I'm lucky that I wasn't sacked for the way I spoke to you at times." I realise this may sound like I was a push over, but I knew this member of staff very well and I understood that she wasn't herself and because she was so open and honest about how she was feeling day to day, I was able to support and assist her with managing her diary. I also became aware that 'meno rage' is definitely a real thing that some women experience during this time.
As managers we need to be confident and have open, honest conversations with our staff. We need to get away from thinking that conversations around women's health are taboo, especially the menopause. I have spoken to quite a few female colleagues about me writing this article and the first initial statements from many of them was "what do you know about menopause?", and I think that says a lot.  As well as managers needing to feel confident to have these conversations; it's about the employee realising that they can get support from their line managers if they are willing to be open and honest about what they are experiencing. They need to feel that even if their line manager is male, they can be understanding of their experiences. I may not be a female and have direct experience of the menopause, however I will listen, empathise and support my female colleagues.