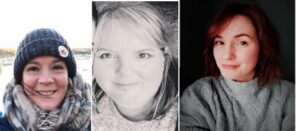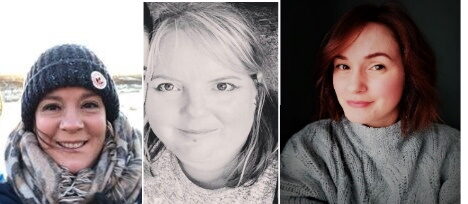 Contributed by Emma Toms, Gemma Phillips & Willow Stratton
Let's start with introductions shall we? We're Emma, Gemma & Willow and together we are the 'Chairesses' of the Women's Network at Essex County Council. Chairess is our self-appointed title that feels very odd to say out loud, chairing an employee network is a role we volunteer to do alongside our busy working lives so sometimes it doesn't always feel like a proper role, even though it is one of the most rewarding you can have.
And certainly not a role we can do alone, the saying goes it takes a village and the same can be said for an employee network, it's a group effort with each and every one of us playing an important role to help us "grow". We couldn't do what we do without our amazing core working group, our members taking an active role and those behind the scenes continuing to support and guide us.
Where did all this begin?
The Women's Network launched back in early March 2020, when Jo Boyd-Wallis (our founder and fellow Chairess who is currently on maternity leave) brought together a group of likeminded and curious women not really knowing what to expect but with a promise of excitement about what lay ahead.
I don't need to remind you all of what came next, other than we entered into an overnight crash course to launch and run a brand-new employee network entirely virtually!
And since then it's felt like we've been running at a million miles an hour, working out who we are while trying our best to provide our members with what we think is important to them. Thankfully our members grace us with patience and understanding for us to try new things (and are always ready to tell us what they think or answer the call when we ask them to get involved).
So why are blogging today?
Recently we asked our members to tell us what they liked, didn't like and what we should focus on as a network. We quickly realised that we were already having conversations and ideas with various people what they said, we just hadn't announced it to the network!
Our members don't always see or hear about this activity until it's fully developed into a 'thing' so it's important we keep talking about what we're up to, even if it's in early stages. That way they can get involved if they want to help.
Here's just some of what we are involved in this month (September) ….
Planning for our contribution for this year's LearnFest (an organisation wide learning festival if you've not experienced that before here) in November

Meeting with new external Women's Network contacts, it's great to meet others to be able to share, learn and increase collaboration

Starting World Menopause Day planning, where we've invited members of the network interested in this subject to come together to take an active role as a smaller working group

Connecting into the Safety Advisory Group to discuss next steps around safety in the workplace

Reflecting on the findings Essex County Council have made through our recent Equality, Diversity & Inclusion report and what role the network needs to take to support this

Linking with our colleagues to talk about their sustainable period campaign and how the network can help

Work starts this month to help develop ECC's Domestic Abuse Framework (we're excited that Emma Evans & Loretta Hoy have agreed to represent the Women's Network on this)

Meeting with Councillors & Senior Leaders who are keen to hear about what we're up to and discuss key areas to make sure we have a voice
So what does a 'Chairess' actually do?
Spending time making sure that we are sharing important and relevant content for our network, raising the profile of what's important to the network and acting as a channel to the organisation.
One of the key roles we play is to help make connections across the organisation, we aren't always the ones that need to do the do-ing, but we work hard to be part of the right conversations and enable others.
But it's a constant learning curve for us, we're always listening and learning as we go which is why it's always helpful when we get the opportunity to talk to others. If you lead a similar network, are interested in the areas we're involved in or simply want to connect we'd love to hear from you, drop us a message at womens.network@essex.gov.uk