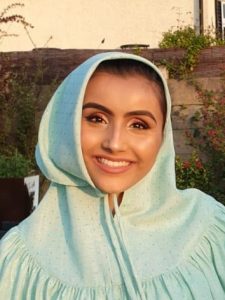 Contributed by Kulsoom Kabri
I've been working from home for over a year now. Initially, I was waking up at 06:30am, preparing for my busy day and long commute to the upstairs office, haha. It had been a smooth ride so far. Technology had really been on my side and I had established an effective timetable that allowed me focus on critical pieces of work at ideal times of the day. Everything was working like a well-oiled machine. Then, the Holy Month arrived.
Day one. I was not prepared. Waking up at 3am, trying to resume sleep again for another couple of hours before it was 'time for work'; I found myself sleepy and slowing down on tasks. As the days pass, I've found much more efficient ways off working – taking short breaks as and when necessary and dedicating lunch breaks for praying and napping. This has all helped me keep on top of the best of both worlds. ECC has really helped with this routine. Flexible working has allowed me move pockets of focus time as and when required, as well as early/late starts depending on those really important days and nights throughout the month. It's also been refreshing to have colleagues intrigued and open to empathetic discussion on my religion and culture. Having said that, though I'll miss this month when it's gone, I can't wait for a normal sleeping pattern again!
Do you want to blog for us? If so fill out this form and we will get in touch.