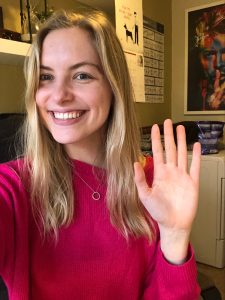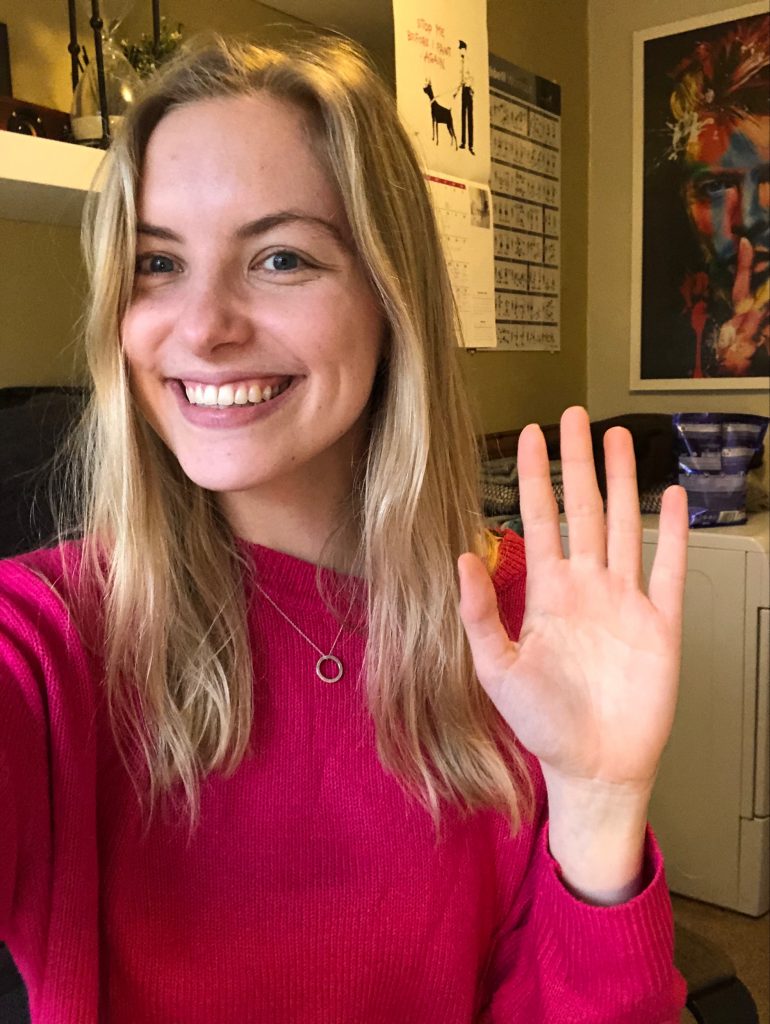 Contributed by Katie Elgie
It's shocking that International Women's Day has come around so quickly. I remember the Essex County Council Women's Network launch in the council chambers last year. I was listening to insightful talks, chatting to truly engaging women then leaving slightly early to hop on a plane for a weekend away in Edinburgh. Safe to say the world has changed quite a bit since then!
One thing that hasn't changed is that this is a day of enormous importance, for women and men alike. So much so that the network has spread the celebrations over a week! It's a chance to celebrate successes, learn from each other and promote feminism and equality around the world. This year's theme is 'Choose to Challenge', based upon the idea that a challenged world is an alert world. This gave me an opportunity to ponder what this theme means to me; and whether this idea is something that I live by, or something I could potentially work toward.
Thinking about this theme in the context of the workplace, a couple of things spring to mind. I am very early in my career, as are a number of my friends who work for other organisations in different industries. Many of us graduated in 2019 and commenced work that year, meaning we're not even two years into our careers. Therefore, regardless of the supportive and encouraging environments, the idea of challenging can be a difficult one.
One story which popped into my mind was that of a friend of mine, currently on an insurance graduate scheme in London. She's always felt accepted and well treated in her job. However, I always remember one incident where she was on a call with several of her male colleagues, who all decided this was the prime opportunity to organise a day out playing golf and discussing business. She was not invited, or even acknowledged in this conversation. Was it because she was a woman? Was it because she was a junior member of staff? We could never be certain. However, on this occasion she did not feel comfortable challenging. I'm sure many of us have felt the same in her and been in her position.
In fact, I've had similar incidents, that never felt like incidents. The simple joke that I first remember happening was when I was working as an English teacher in Spain. A male teacher joked that the male teenage students only liked me 'because I'm pretty'. Not because I spent hundreds of additional hours preparing lessons. Not because I'd invented a number of games to try and make lessons fun and engaging. Not because I'd worked hard to build trust in the kids and their language learning…but because I was the young blonde. It's an infuriating joke based on stereotypical views that I've been at the wrong end of the stick of throughout my life. I'm a bilingual university graduate who's been working since I was 14 years old, has secured a graduate scheme that she loves and worked hard to learn and to be where I am now. This can all be undermined with a simple joke about what I look like as if it's what got me where I am. Is this something that I tend to challenge? Not really. It's something I laugh along with others and brush past.
It feels unimportant sharing these small things when I know any number of women experience other types of exclusion or rejection and don't feel they are able to challenge it, however I believe that they are different extremities of the same issue.
"A number of women I know have commented on the existence of the 'boys club' in the workplace, which they know that they will simply never be able to be a part of."
A friend of mine once heard through the grapevine that their managing director was on the verge of rejecting their promotion application as they 'didn't believe that a woman could do that job'. Update: she got the job, absolutely bossed it, and was promoted again within a year.
Despite knowing that there should be plenty of opportunity to challenge this sort of issue, it will never stop being difficult. That's not going to go away. That's why with this year's IWD, I'll be looking at choose to challenge in 3 main ways:
Challenging for myself
Challenging for others
Challenging my own beliefs and prejudices.
I like to think that the more comfortable and self-assured I am, the easier it will be to challenge. Jokes which undermine any of my abilities aren't things I should laugh off. Even if said by a friend, I should challenge things which make me uncomfortable and assert my true self. This will be the hardest challenge, however I'm lucky enough to work in a very supportive place with incredibly supportive colleagues, who no doubt will always have my back.
Sticking up for and challenging things with my colleagues, for some reason is an easier prospect than challenging for myself. We're all our own worst enemies at times, but I work with some incredible women who I would never have an issue challenging for. Even if that's against themselves. I'm sure most of us have experienced imposter syndrome at some point in our lives, therefore we should be able to advocate for our friends and colleagues when they say to themselves: 'I can't do this', 'I'm not good enough', etc, and be the cheerleader that we all need.
Finally, I need to challenge my own beliefs and prejudices. Unconscious bias is a natural thing, however it's important that we don't let that affect our actual beliefs or actions. For example, in one of my most recent reads, two women are accused of a crime that only one of them committed. My mind instantly accused the successful, pretty, well dressed character who had her life together. After finishing the book, I found myself questioning – why did my mind instantly put her on trial? Why did I assume that because she seemingly had everything going for her, she must be the criminal? This is of course a reaction to a fictional character, but it made me realise that I need to be careful of my instant judgements of people, ensuring that I give real thoughts as to why some opinions might materialise, whether they are right or wrong.
Overall, I think that the theme of 'choose to challenge' is incredibly thought provoking and something which I could have a lengthy discussion around over a glass of gin with some friends. If there is any doubt as to the importance of choosing to challenge, I would urge anyone to read the book 'She said', by Megan Twohey and Jodi Kantor. These two women were those who took on one of the greatest media challenges of recent years – the unveiling of the abuse undertaken by Harvey Weinstein. The book focuses on how they reached this point, but also looks at other occasions on which female allyship and the braveness of choosing to challenge could change the world. (10/10 would recommend to a friend).
I think that this is a very exciting theme for this year and I'm excited to see what emerges from the events with the Women's Network. I for one, am proud to be a young working woman, a member of the Women's network working group and a friend. I just hope that next time a challenge presents itself, I have the bravery and the gumption to do something about it
Do you want to blog for us? If so fill out this form and we will get in touch.